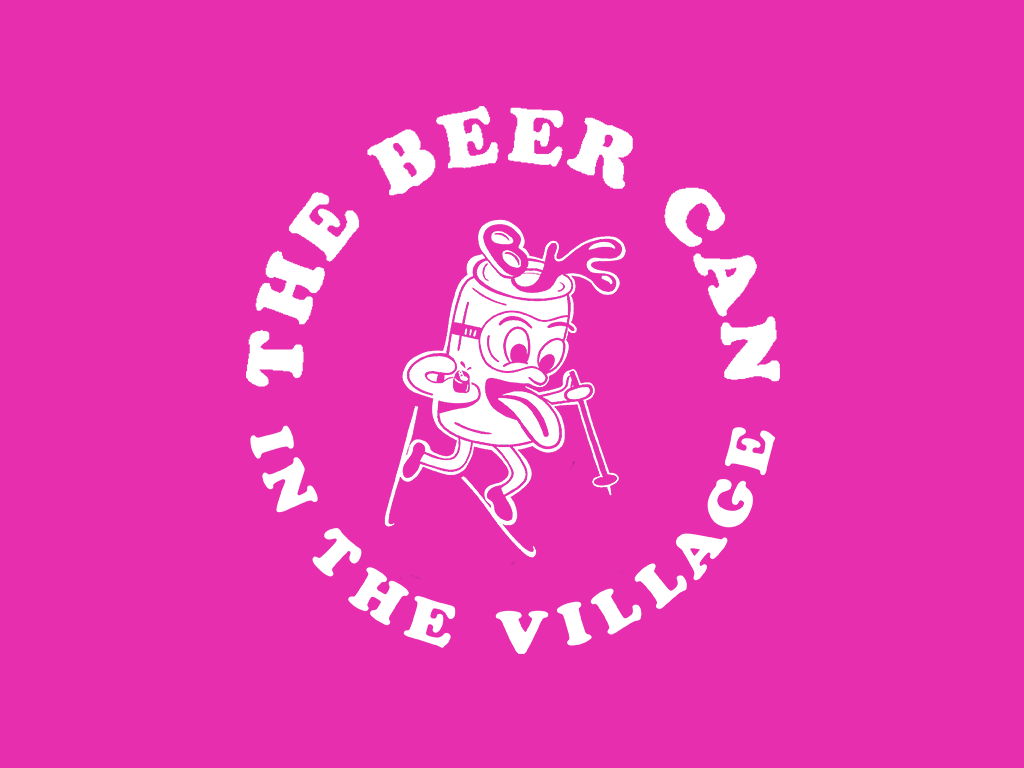 BrewSki to the Village
This is a special event. The Gas Station Arts Centre and The Beer Can are teaming up with non-profit Winnipeg Trails and their social enterprise Plain Bicycle to encourage Winnipeggers to slip on their skis and get outside on the mighty Assiniboine!
Ski rental and a beer for $20*.
Pre-book skis and choose your pick-up location and time.
*N.B: no ticket is needed to attend the Après-ski event on the Winter Patio at the Gas Station Arts Centre.Proceeds from ski rentals go toward making the WinterPeg mobile ski library happen for free all over the city.
On Friday, February 10, you can rent skis EITHER from the Plain Bicycle Ski Shack down on the ice at The Forks OR from the Gas Station Arts Centre patio. Then, ski! Make your way up into to the Village and enjoy a brewski! Brew…ski. Get it? Ahem. Enjoy the winter patio, put on by The Beer Can, at the Gas Station Arts Centre.
Along with featured hot cocktails by The Beer Can, Good Neighbour will bring out their signature Brûlée Beers from 6-9 pm, where they heat a hot metal rod over an open fire before putting it in a cold beer to caramelize all the sugars and warm the beer.
Neon and vintage snowsuits strongly encouraged.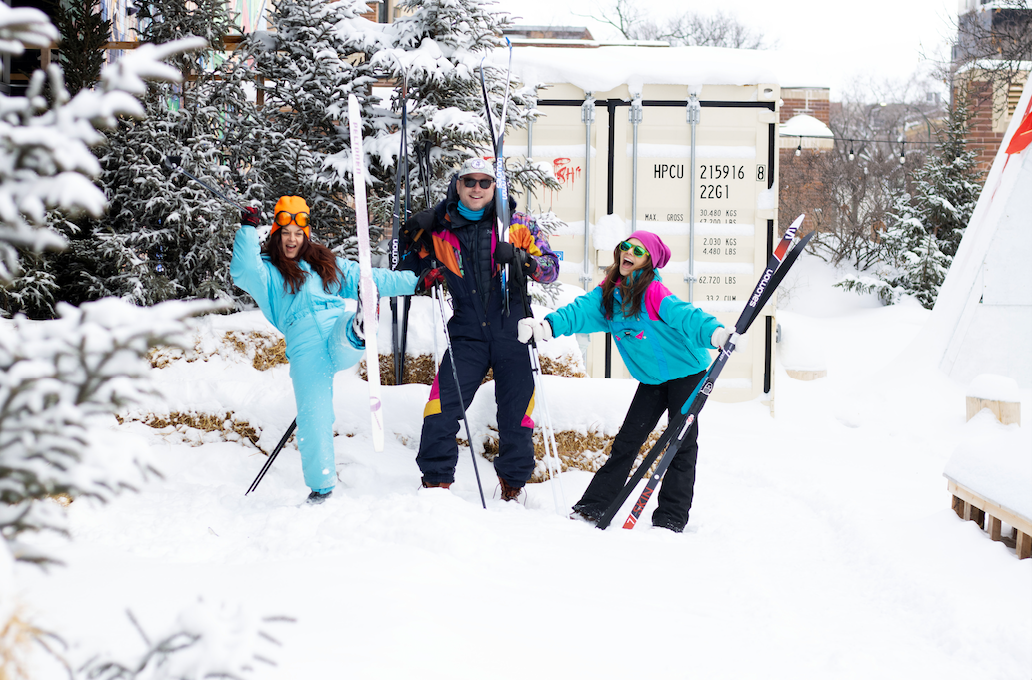 Expect tunes from JPQ, food by Hollywood Hot Dogs, winter ski movies playing inside the theatre, and a retro ski gear costume contest to cap off the evening.
When the party is over, you can return your skis to the ice shack the Forks or the mobile ski library in the village.