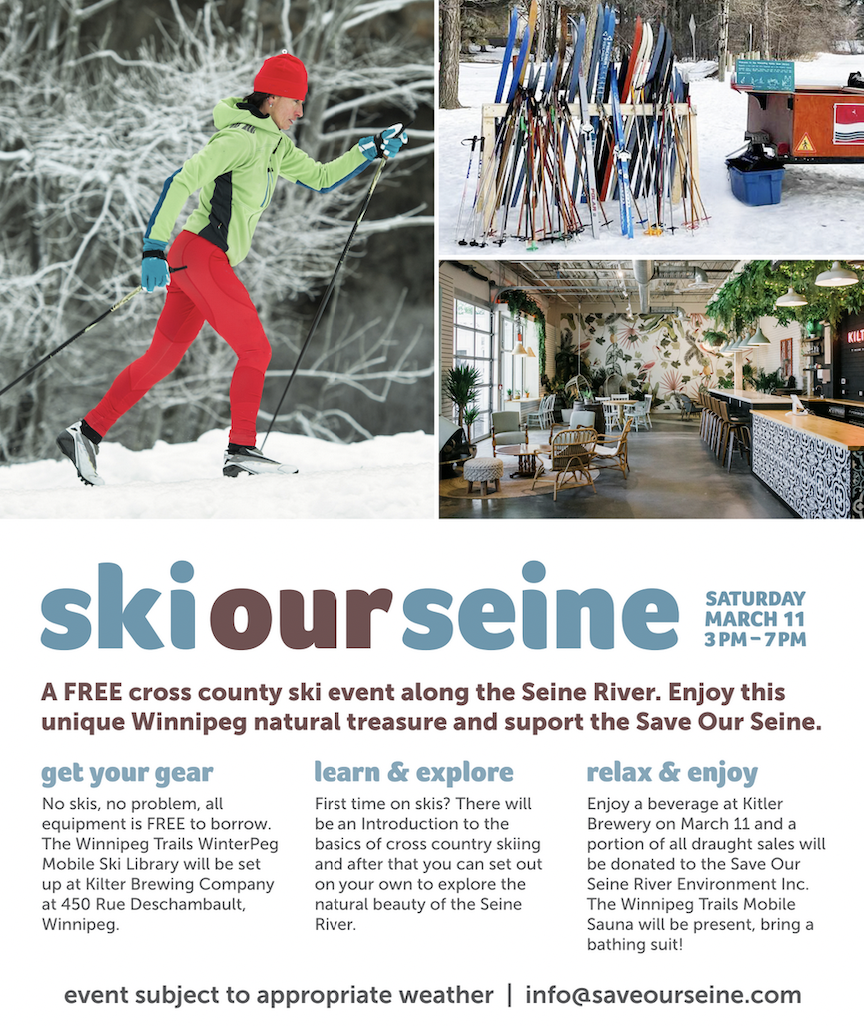 Ski Our Seine – Saturday Mobile Ski Library at Kilter Brewing
Let's get out and give thanks to the Seine River!
Come and ski. Explore the Seine, enjoy refreshments and support a great cause. 20% of all draft beer proceeds on Saturday go to supporting the great work of the tireless Save Our Seine organization.
get your gear
No skis, no problem, all equipment is FREE to borrow. The Winnipeg Trails WinterPeg Mobile Ski Library will be set
up at Kilter Brewing Company at 450 Rue Deschambault.
Winnipeg.
learn & explore
First time on skis? There will
be an Introduction to the basics of cross country skiing
and after that you can set out on your own to explore the natural beauty of the Seine River.
relax & enjoy
Enjoy a beverage at Kilter Brewery on March 11 and a portion of all draught sales will be donated to the Save OurSeine River Environment Inc. PSSST… The Winnipeg Trails Mobile Sauna will be present, bring a towel and bathing suit!
Tell your friends!
Please RSVP using the link below.