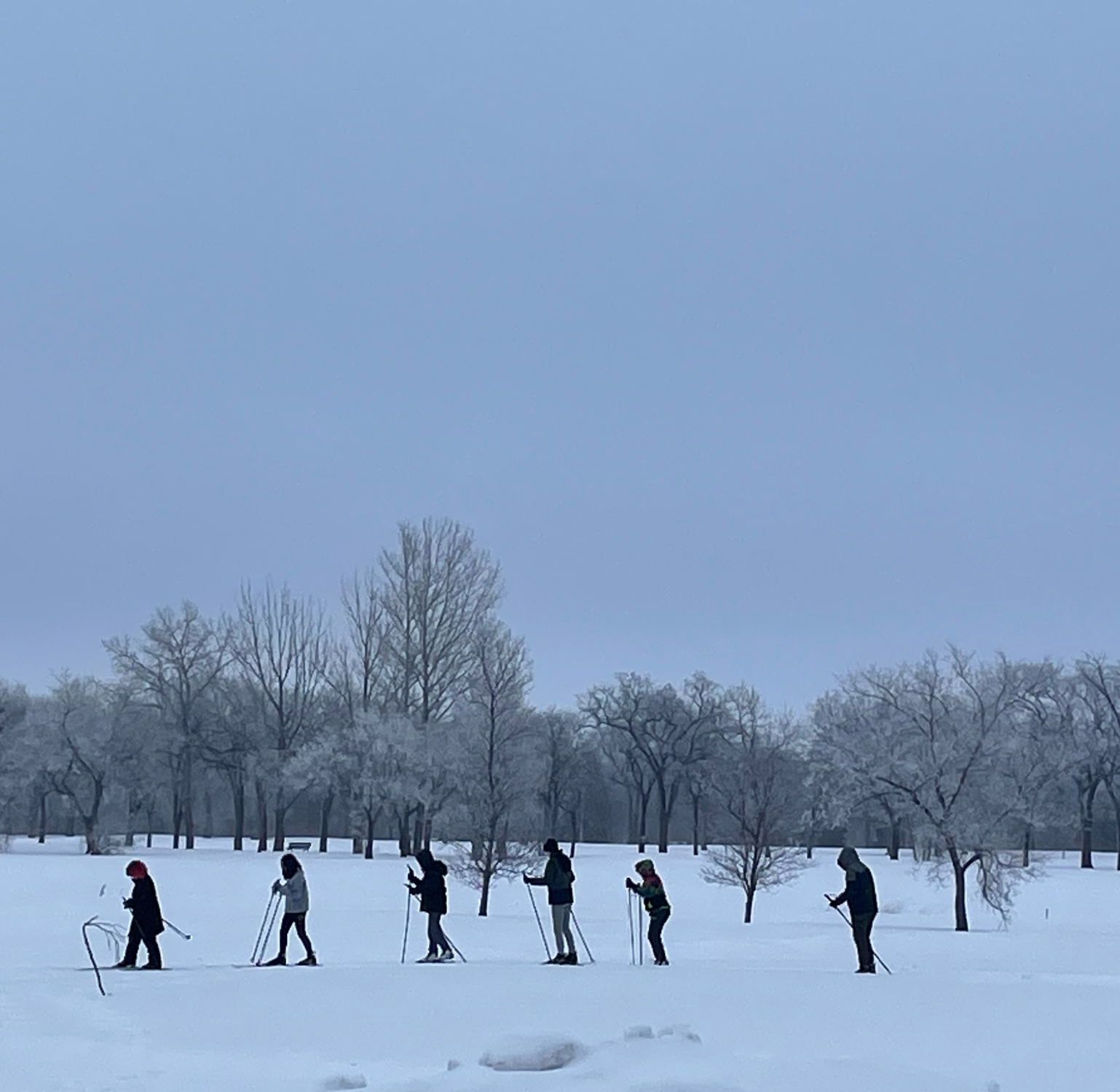 U of M Southwood Mobile Ski Library – Saturday Late Afternoon Ski
This is event is co-hosted by Winnipeg Trails and the University of Manitoba's Faculty of Kinesiology and Recreation Management!
As always, groomed trails will be available (in this case thanks to Jeff!) and the equipment is free (thanks to donations from hundreds of Winnipeggers!
We also have on hand snowshoes, kicksleds, wheelblades for strollers/wheelchairs, sit skis and other neat stuff to try out.
Even if you don't ski (yet) there is fun for everyone.
How to get to the trailhead if arriving by car. Please note that there is limited parking near the trailhead itself and likely to fill up fast. Note that there is ample parking in Q lot, which is a short walk to the site.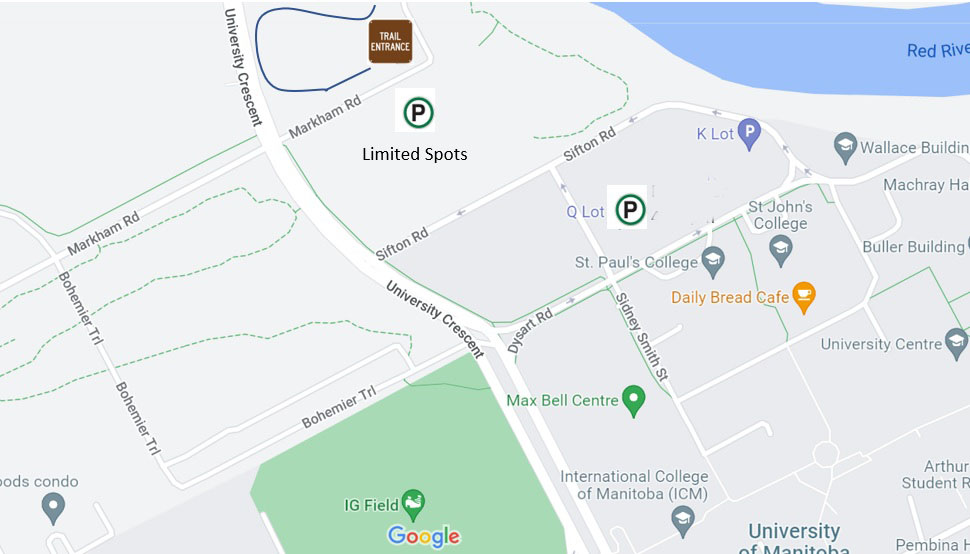 Southwood Grounds Ski Area on Trailforks.com