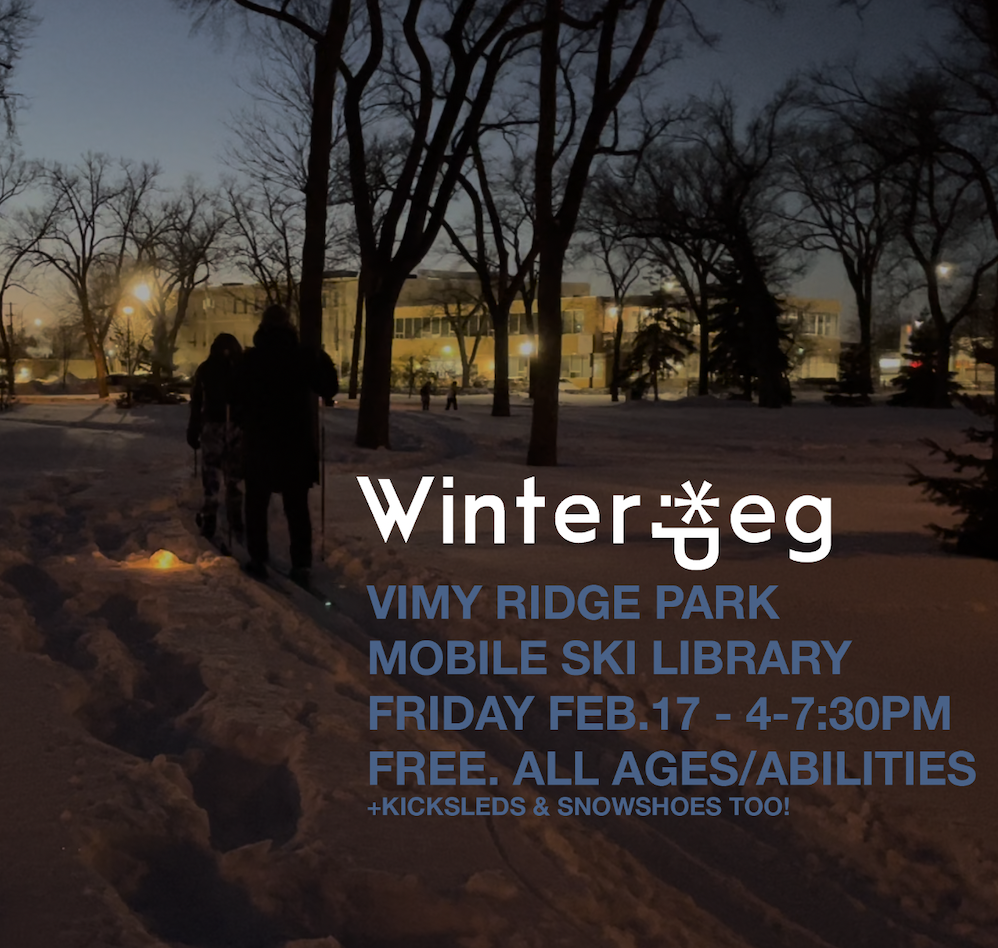 Vimy Ridge Park Friday Evening Ski
Come ski at Vimy Ridge Park!
RSVPs appreciated (see below)
Lots of equipment! Something for everyone. Families and small kids very welcome.  Toques, mitts and scarfs are a real good idea. Dress in warm clothes, ideally in layers and bring sturdy winter boots if you have them.
This is a GREAT spot to learn to ski especially for beginners. For those who already love to ski, its a chance to ski somewhere strange and new!
It is flat with a short loop. If you have never put on a ski or don't know your poles from your 3pins, you're in luck!
Don't ski want to ski? Kicksleds, Snowshoes available too.
You are more than welcome to bring your own equipment too, if you have it and to keep using the trail after we are gone!
As always, a groomed trail will be available during the pop up and all the equipment is free!
Accessibility for all is important to us. We have sit skis, wheel blades and other equipment for persons with mobility impairments who use wheelchairs. Visually impaired skiiers welcome too. We have trained staff too and offer a warm welcome to anyone. Got questions about accessibility? We recommend emailing [email protected], our accessible equipment specialist, who will be happy to help determine the right equipment and make sure you have what you need!
Want to get involved? Awesome. Sign up to volunteer here.
This event is FREE. Donations are welcome, if you wish, and can be made on site or by e-transfer to [email protected].
Getting here
Here is the ski library setup on Google Maps.
Portage Avenue is a high volume bus route. Here is the nearest bus stop.
Vimy Ridge Nordic Loop on Trailforks.com