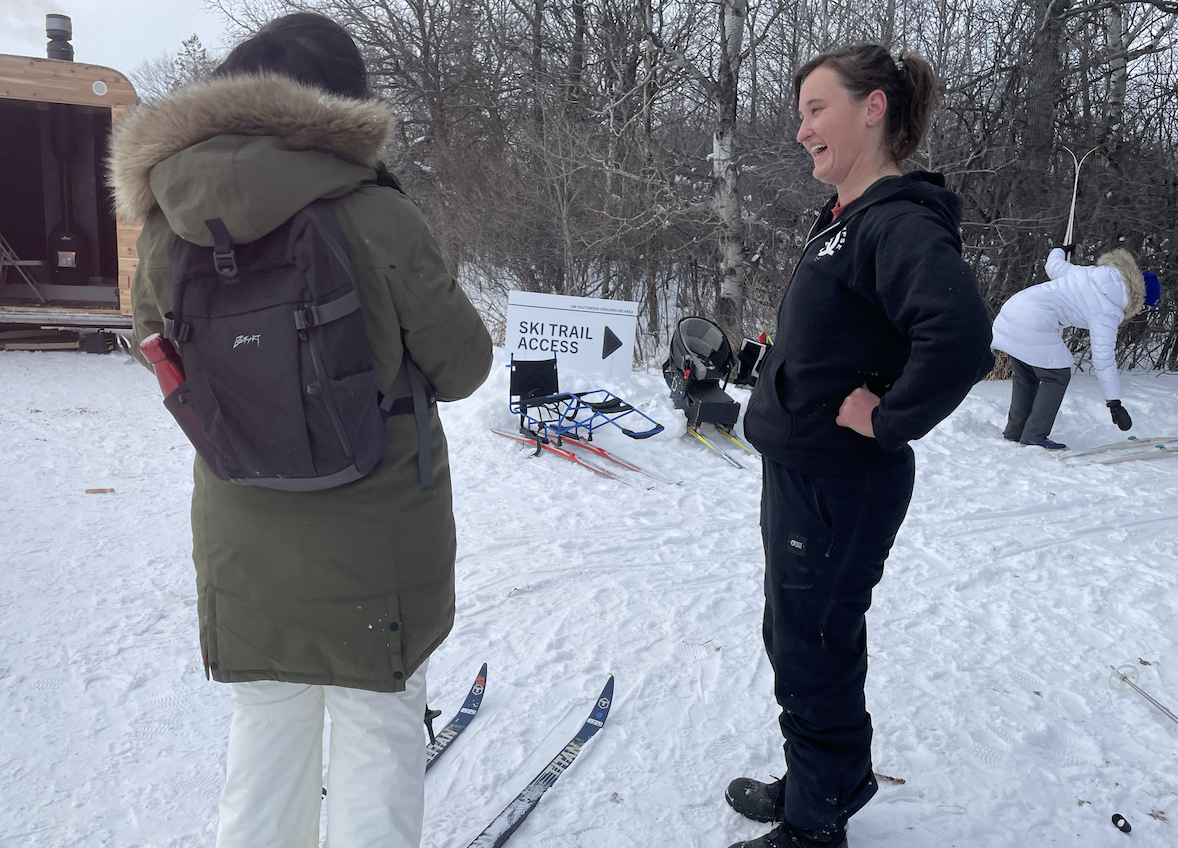 Women/2Spirit Ski Night – U of M Southwood
We are hosting our first Women*s night ski at the U of M Southwood lands from 6:00pm-8:00pm on Thursday February 9th.
Participation is limited to the first 150 people who RSVP.
*This event is for all cis and trans women as well as 2Spirit, nonbinary and gender diverse people who are comfortable in a space that centers the experience of women. All ages, all abilities welcome!
RSVP's appreciated. Scroll down to RSVP
Accessibility for all is important to us. We have sit skis, wheel blades and other equipment for persons with mobility impairments who use wheelchairs. Visually impaired skiiers welcome too. We have trained staff too and offer a warm welcome to anyone. For Got questions about accessibility? We recommend emailing
[email protected]
, our accessible equipment specialist, who will be happy to help determine the right equipment and make sure you have what you need!
By car:
The main gate to the lot off University Crescent is often locked by security. Access the parking lot from the south instead. Here is a map.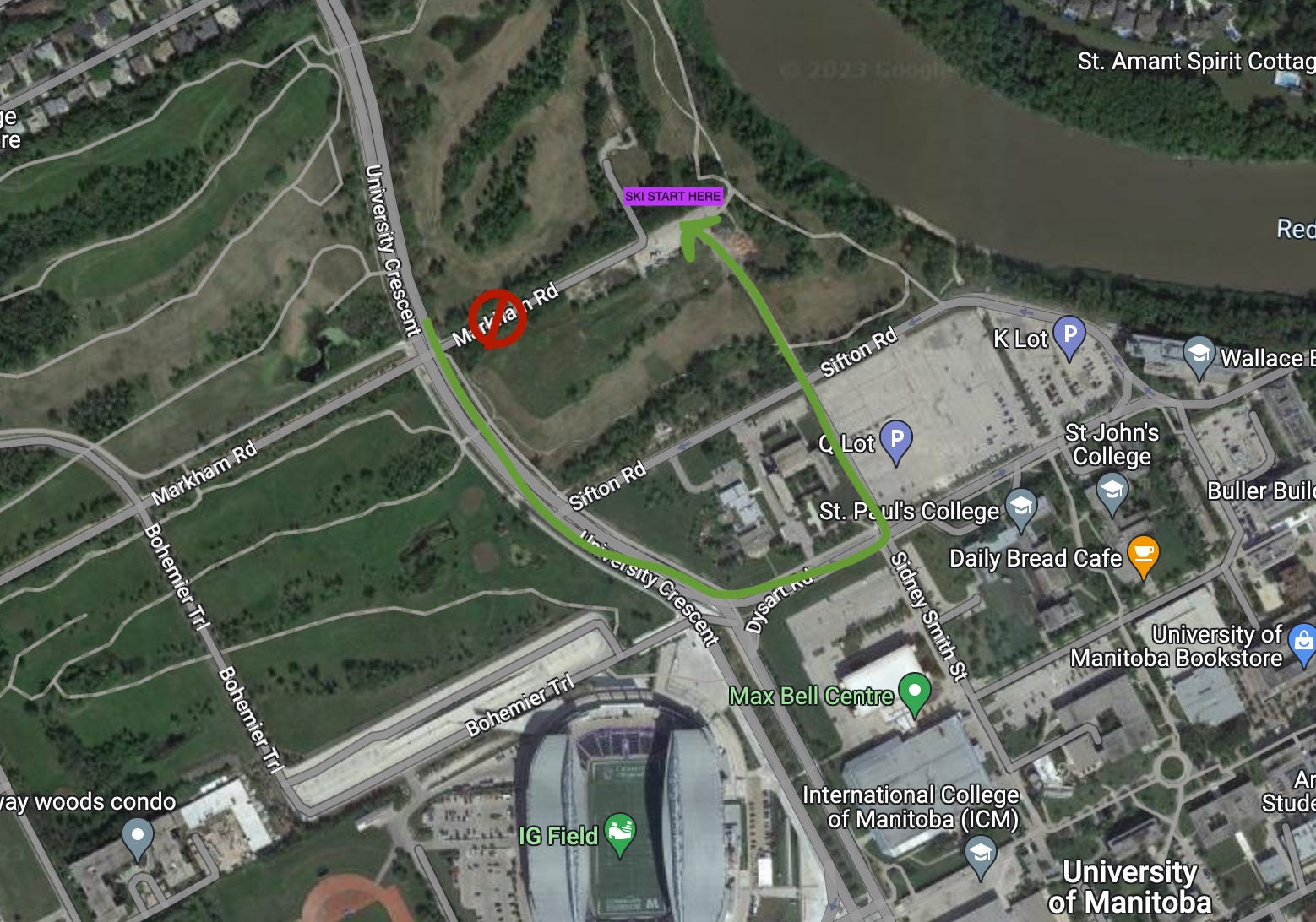 By bus : Here is the nearest southbound bus stop on University Cr. You can also fairly easily walk over through campus from the main transit hub on Dafoe.
By bike: If you are biking here, you probably already know about the trails through southwood. While hosting ski events here, we see people bike by all the time. This is a great way to get to the University.
On foot: Barriers be damned, this place is easy to get to on foot.  You should have seen the number of faculty and students living in residence that wandered over for our lunch hour ski in January. It was incredible. Anyway, its a short walk from most places on campus. Follow Dr.Google.
Southwood Grounds Ski Area on Trailforks.com