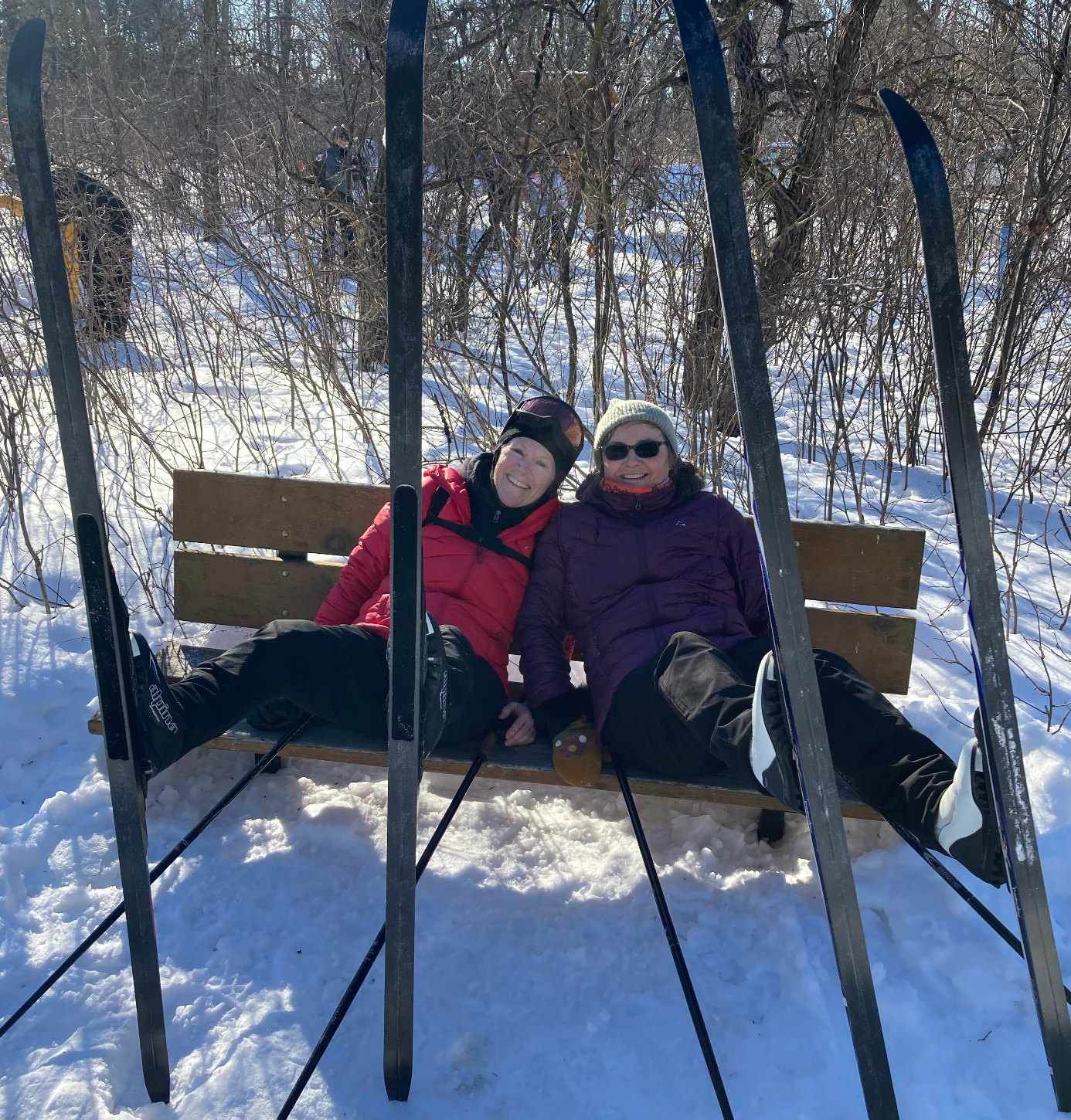 Cancelled due to lack of snow! Moving to January 6th
(Postponed to January 6th) Skiing with Sarah and Rose – Winter Advice and Fun Programs for 55+ Women
Calling all senior women (55+) interested in skiing! Are you keen to get outside this winter? Are you a seasoned skiier willing?  Maybe trying it for the first time? Want to share your passion with others in a friendly, pressure-free and convivial atmosphere.
Whether you are wondering about what to expect, where to go, or simply interested in meeting other like-minded senior women, please join us.
Come get an early to winter.
Who is invited? Any senior women (55+) who would like to get outdoors is welcome to join for a fun hour of intros, ideas and big plans!
Join us on Saturday, December 2nd from 1-2pm at Kildonan Park Golf Club.
Is it free? Yep.
What to expect?  Sarah Gravelle-Mackenzie is a Liv Ambassador for cycling and you may have seen her on Instagram already as "Cycling with Sarah"
Cycling with Sarah is a grassroots effort that is quickly, ahem, snowballing. It involves outdoor activities led by women for women. Its become so popular that there is now a waiting list! Come find out why.
Sarah will be joined by her co-founder Rose Mcdonald. They have been leading free, inclusive and fun biking and hiking trips for groups of women in the summer and fall. The main goal is always fun! They are here to talk about winter, answer questions and share some ideas with you.
By their own admission, neither Sarah nor Rose are skiing experts, but that certainly didn't stop them from becoming ambassadors for cycling either and now they want to tackle winter too – with you.
Along with staff from Winnipeg Trails, we'll gather to enjoy a coffee and snacks and talk about all the winter programming options we're planning to offer throughout the winter.
We'll share some tips and tricks and you can help us make plans that work for you!
Have extra skis, upgrading, need skis? Check out the WinterPeg Gear Swap happening after this from 2-3:30, an informal chance to share extra winter gear, get rid of a closet full of the skis from kids who left for college or find something new!
Are we skiing? Probably not. This is a meetup. We'd love to promise actual skiing afterward, but due to the unpredictability of the weather in early December and the unlikelihood that actual grooming will have begun, it is likely that this will be a meet and greet only, but, should the stars align, Winnipeg Trails' mobile ski library will be on hand whether you already have skis or not. If we get lucky, maybe we'll even get a chance to go for a little adventure.  But there is lots coming up in January and February. Come learn more!
RSVP appreciated but not necessary.